Trusted Surveyors offer free quotes for a wide range of professional surveys and property consultancy services to both commercial and domestic clients across South of England and London.
Our listed surveyors are fully accredited and insured, offering personalised and bespoke property surveying, project management and building consultancy services to meet your individual needs at an affordable price.
4.9 out of 5 stars (based on 26 reviews)
The most used surveys for houses or flats are available for different purposes and level of information needed. For most properties, the Homebuyer Report (Level 2) will be the best option. At Trusted Surveyors, we advise our customers to always look for a chartered surveyor and to consider what is the most suitable option given their circumstances and needs.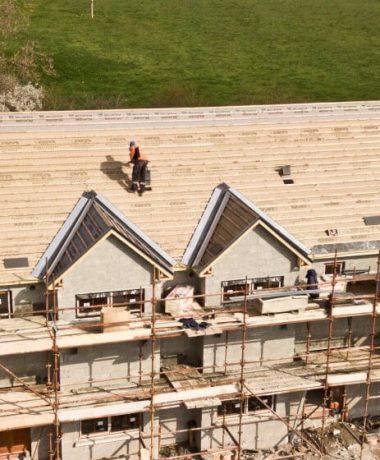 This RICS "Level 3″ Survey is the premium survey report available from Royal Institute of Chartered Surveyors. This top of the range" survey (known as "Full Structural Surveys") will provide the most detailed description of a building's construction and condition, along with professional advice and expertise. You will get explanations on what are the defects, sources and remedial work. 
Building Surveys are ideal for properties older than 1880, for thatched cottages, larger homes with 5+ bedrooms, for buildings of non-conventional construction or if you want to renovate or convert it extensively.
The Homebuyer Report is a RICS "Level 2" report. Is the most common survey because is suitable for the vast majority of homes and is comprehensive enough. The inspection covers the entire building inside out, from the loft to the drainage (depends on accessibility). 
This type of survey has a really easy to understand system for prioritizing and summarizing any found issues – a traffic light system for Condition Rating from 1 to 3.
The Homebuyer Survey would alert the client to all significant defects as well as any future potential concerns, which could affect the property value. The HBR is seen as an affordable mid-range survey which will fit most of the buildings from 1900 onward.
The Benefits of Using Trusted Surveyors
Condition Report is a "Level 1 " RICS report and is less detailed than the Home buyer Report. Is suitable for modern houses and flats where no significant problems would be expected.
The purpose of this report is to give the buyer more information than is provided in lender's  mortgage valuation.
Typically, the inspection is limited and the report is written in a standard format with brief descriptions. 
Unlike the more detailed surveys, such as Building Report or HBR, this Level 1 survey wouldn't explain the causes of defect or provide advice on suggested repairs and is no option to include a valuation or insurance reinstatement figures.
New-build property is often sold as freshly finished and without fault package. In reality, most of brand new buildings are coming with their share of issues, or "snags". 
Hiring a professional to conduct your snag list ensures that every details is captured and will save you time and stress of being emotionally invested in the process. 
Also, is important that once these "snags" have been addressed by the builder a re-inspection should occur before the signing off to ensure that all the fixtures and fittings are exactly how they suppose to be and any remedial work have been carried properly.
An RICS Valuation Survey is a fundamental property inspection that will determine its value. A property surveyor will look at the property's location and condition.
It's important to note that a valuation report is not a house survey. A valuation survey will provide an impartial look at the property's true market value to learn if what you're paying for it is accurate.
A valuation report created by a chartered surveyor which follows the RICS "Red Book" is considered as the standard for any lender or financial institution.
Listed Building Surveys are a specialised field which will require specific knowledge and (usually) a listed property surveyor will be a member of the Institute of Historic Building Conservation (IHBC).
A building may be listed for a number of reasons and once they are listed a level of protection will be applied to them for future modifications or repairs. Historic England sets that any building erected before 1840 and is a reasonable condition should be listed.
Most of listed buildings will be Grade II buildings – more exactly, 92% of any historic buildings are recorded as Grade II.
Advice & Help
At Trusted Surveyors, we have plenty of advice and handy tools which we hope are going to help and assist you moving forward.
We've already helped dozens of movers
We publish all reviews on either trustedsurveyors.org.uk, or our partner firms, unless the customer has explicityly asked us not to, if is offensive, or not genunine. We only plublish reviews of people who have used our services, and we confirm this through a feedback link sent to the customer's email address.
"Only positive comments. The survey was completed quickly and professionally. I would recommend them again."
Pablo Arturo
Gosport, Hampshire